Ford F150 Nascar truck
Apart from dragster races, if there is one type of typically American racing competition, it is the competitions that take place on oval circuits, and more specifically, NASCAR racing. From my point of view, from a Spaniard who has grown up watching rally competitions and the occasional F1 race when they were broadcast on television (I am talking about the 1980s), the American stock car races, along with the dragsters, they were something completely mysterious and exotic, and in a way something incompressible: what interest could there be in seeing 40 cars during 200 or 300 laps turning in the same direction in an oval track for two or three hours? According that the speeds have always been very high, hovering around 200 mph (around 300 km/h.), Which are the races are certainly spectacular and with a large number of accidents that put a point of excitement to the races, but as car races in themselves did not seem interesting to me. Another thing was the cars, models with bodies quite similar to the series cars from which they derived, but which cover complex tubular chassis and simple mechanics with V8 engines that in the current models are 5,800 cc. and about 700 cv., that although mechanically they are not very advanced, they are spectacular cars, and from my point of view very beautiful and with some very attractive liveries.
All this changed when I started to see complete races. I remember that around 2010 they began to broadcast them on Teledeporte on Sunday nights. The first time I saw a complete NASCAR race, it seemed boring to me, but as I watched more races I began to find interest. Currently on Youtube you can see all the Nascar races we want, both current and from years ago and I have to admit that the organizers of automobile competitions in the USA know how to make a show of racing at all levels, and I´m not just talking about NASCAR racing, but also Indycar racing, and more. The races are very oriented to spectators and show and that´s something car race organizers around here (Europe) should take note of.
Within NASCAR racing, there are several categories, the main category of cars is currently called "NASCAR Cup Series", which are the races that immediately come to mind for motor sports fans when we hear "NASCAR" but they have a category that strikes me a lot, which is "NASCAR Gander RV & Outdoors Truck Series" where they race with typically American pick-ups but reinterpreted to what a NASCAR car should be. In this way it is run with pick-up vans, with V8 engines between 650 and 700 hp. in oval circuits with similar regulations to the stock cars, with which spectacular and very successful races are achieved. Whoever wants to delve deeper into these types of competitions, nothing better than starting from their official website nascar.com
If you search the internet you can find a lot of images of those cars. On a page where you will find a lot of photos it is on motorsport.com where I have taken the following image:
On the other hand, in an edition of the Foroslot I bought a Ninco Ford ProTruck body because I found it very cheap, with the intention of tunnig a raid car. The car that Ninco sold as the Ford ProTruck is actually a fourth-generation Ford F-150 pick-up, manufactured by Ford from 1997 to 2003, a widely sold van in the US. and that apart from the preparations to compete in "Baja" races it also had its version as NASCAR Truck at the end of the 90s. Even Ford sold a limited edition of this van called "1998 Nascar Edition" that you can see at this link. This is the bodywork I bought: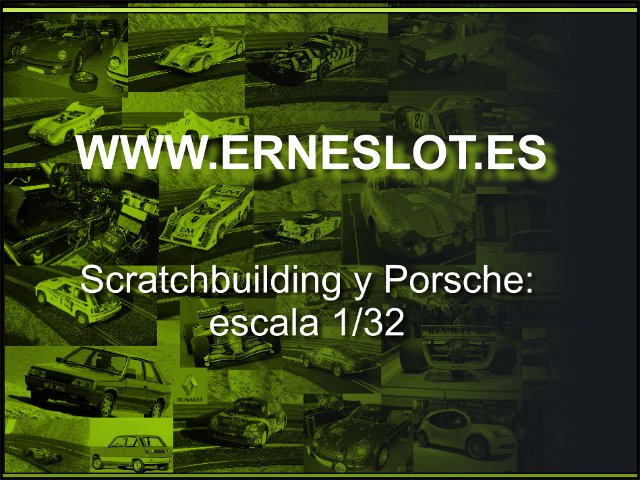 Testing with different chassis from the ones I have stored out there, I found that the wheelbase of the Ninco Ford ProTruck was the same as the Avant Slot Porsche RS Spyder, and suddenly the light bulb went on: Why not build a NASCAR Truck?.
After a long time in which I practically only made custom car decorations, I missed doing scratch work. So when the idea came to me, I immediately put it into action. In addition, it was something that had been going through my head for a while, since I had stored some Superslot F1 axles from the collection by fascicles of Formula 1 cars and they always seemed to me phenomenal wheels for a car of this type, so that when I saw the Avant Slot chassis fit perfectly everything fell into place. In some way, in these works the pieces are stored there and suddenly they all fit together, it has happened to me several times with various works, they arise as if by magic.
The first thing I did was remove the simulated hood, which was a part separate from the rest of the body, and glue a plastic sheet from a used card used to close the truck bed of the pickup on top. To maintain the distance along the truck bed, temporarily glue two plastic bars to the front and back of the truck bed.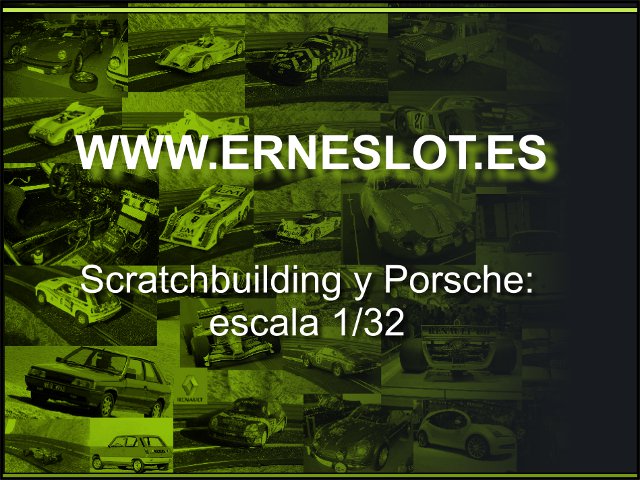 With the truck bed closed, I made the front bumper of the van, because the original body doesn´t have it. Again I used a used credit card, attached to the front outline of the model. To top it off, I glued a rectangular strip of evergreen plastic to simulate the front bumper and slightly reinforce the entire area.
Inside, I glued some plastic pieces from credit cards to reinforce the front bumper from behind.
To finish the "rough" job, I glued at several points some more plastic strips as a reinforcement for the body, the anchors for the chassis in their corresponding place and ensured its correct gluing with two-component glue (fast Araldite in this specific case although I could have used any other similar epoxy glue).
With all the body parts glued together I started the modeling part. First, I trimmed off the excess plastic on the front wheel arches and gently sanded the entire body to remove the original paint.
And I glued some plastic strips on the inside of the wheel arches and putty around them and then sand them until they are properly shaped. I also caulked the roof air intake to cover it, since NASCAR trucks don´t have it.
Sanding the putty I shaped the wheel arches. At the required points, use Tamiya putty to cover scratches and level the surface better. When I was doing this job I glued a spoiler to the back and finished off the bottom of the front apron by gluing on a plastic sheet to make a small spoiler.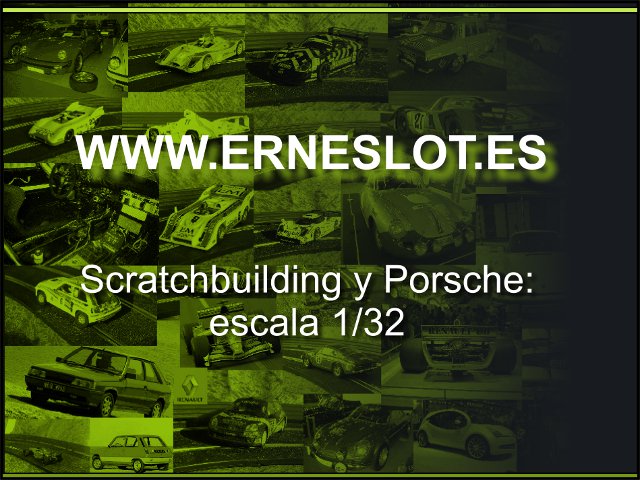 And to finish the modeling of the body, I glued a rectangular piece of evergreen plastic to simulate the rear bumper.
To finish off the bodywork and detect possible faults, I applied a coat of Dupli-Color gray spray primer, it grips the plastic very well and being sprayed it is very easy to apply, as well as being of very good quality.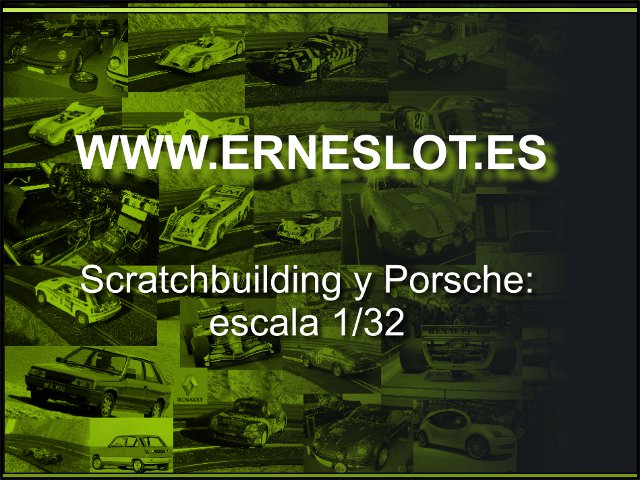 Apart from the typical failures that the primer highlights, scratches, lack of putty and other defects, when I primed the car it gave me the feeling of excessive simplicity. It is not that these types of vans have many details but the one I was making looked too simple. Reviewing pictures of NASCAR pick-ups, I realized that it was missing at least two details:
The roll bars, which I made by gluing two evergreen rods from the roof of the cab to the bed of the van
The fuel door, which I made by drilling with a 3,5 mm. drill bit. diameter. To close the hole, I glued a piece of plastic behind.
And with this and a new coat of primer I finished the modeling process of the pick-up.
..to be continued...
Go to top